MIRALab SARL offers customized solutions based on our technologies or according to the wishes of our clients. MIRALab SARL also actively participates in European research projects, as part of its innovation strategy. 
Here are examples of MIRALab SARL's expertise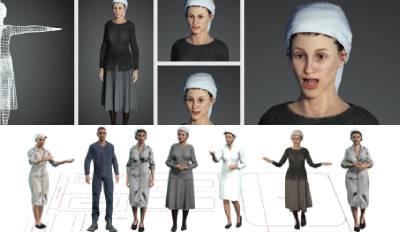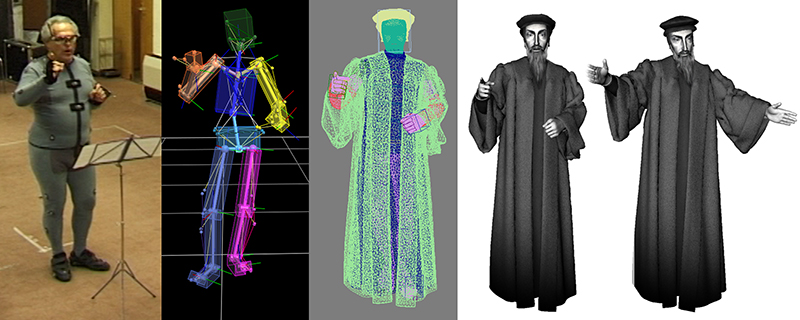 DIGITAL HUMANS IN CULTURAL HERITAGE
The basic objective of MIRALab Sarl company is to bring cultural heritage structures to life that are inaccessible, either by time (i.e. they no longer exist, or they have not been created) or by distance and restriction (i.e. they are too far to be accessed by normal means, or they have been restricted to the general public). The company can bring solutions to the following:
"Inhabited Virtual Cultural Heritage", in the field of conservation and restoration. Inhabited Virtual Cultural Heritage is a novel way of conservation, preservation and interpretation of cultural history. By simulating an ancient community within the virtual reconstructions of a habitat, the public can better grasp and understand the culture of that community.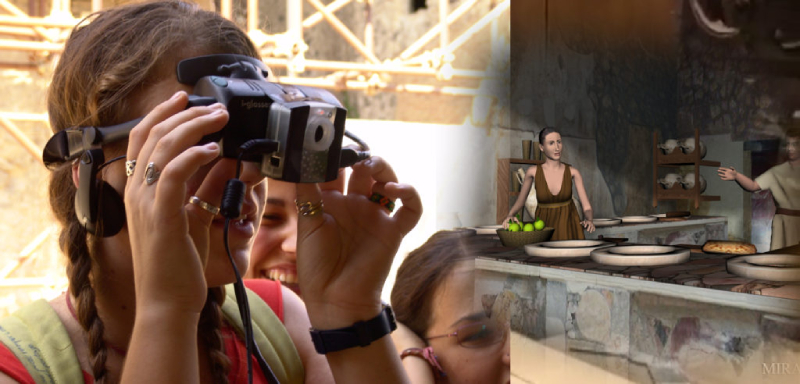 DIGITAL HUMANS IN THE METAVERSE
We are specialized to populate the Metaverse with digital humans that can have all kind of behaviours and functions that create the digital community. A user can be immersed and  interact with a digital community and the digital worlds.  The applications are endless: in a VR/AR situation, a user can play, learn,  interact with the digital population. We have past experience of a reconstructed Pompeii site where visitors can see and interact wot the ancient life in a tavern. Another example is to participate to a play in an ancient theatre.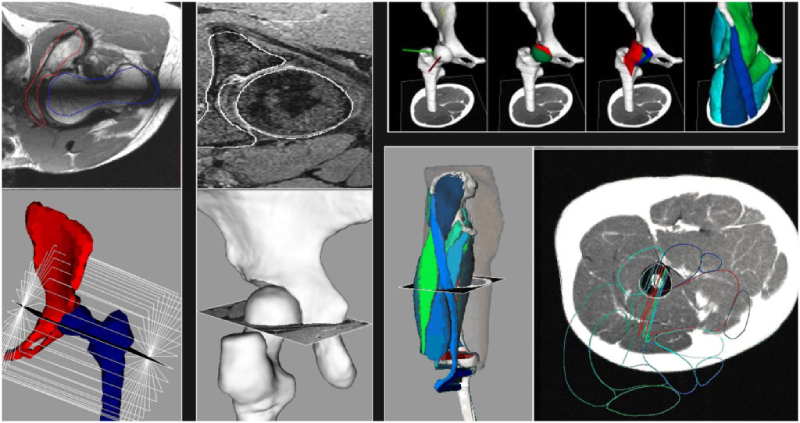 MODELING DIGITAL PATIENTS AND DIGITAL SURGEONS FOR MEDICAL APPLICATIONS
We have a long expertise of modelling the digital patient. We have worked on the 3D anatomy of specific digital patients as ballerinas and soccer players as well as on the simulation of their gestures and behaviours. We can model a digital surgeon that can give advice to a trainee and explain the trainee what are the right gestures. The field of applications is endless.
These applications imply the use of medical images and data from a real patient. Once we have scans of patients, we can reconstruct the corresonding organs in 3D. Then we can apply deformations methods to show the real movement of the person when she moves.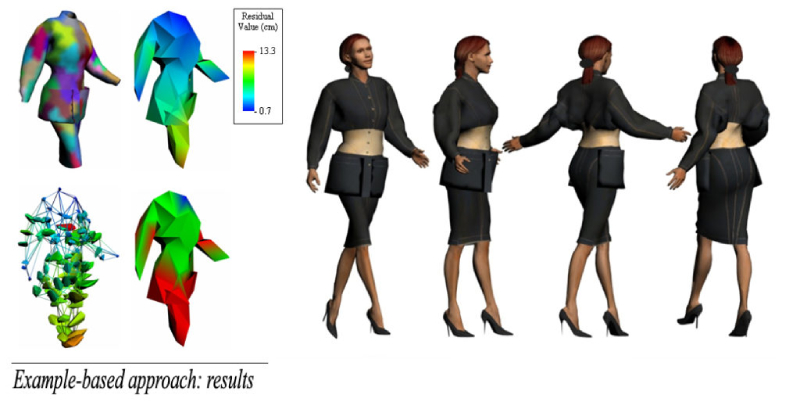 3D DIGITAL MANEKIN AND 3D DIGITAL FASHION
After long years of experience in cloth modelling,  we use now  machine learning for creating 3D clothes from various data set which used to be a very long process in the past. We are expert to model manekins wearing various clothes. We can do 3D fashion shows, 3D collections of clothes and even analyze the comfortability of the cloth on the cloned body. 
We could even provide a humanoid robot showing a collection of clothes in a defile. We are open to any collaboration with the fashion industry to digitize their collections and visualize them in a very innovative way.