ENIGMA – ENDORSING SAFEGUARDING, PROTECTION, AND PROVENANCE MANAGMENT OF CULTURAL HERITAGE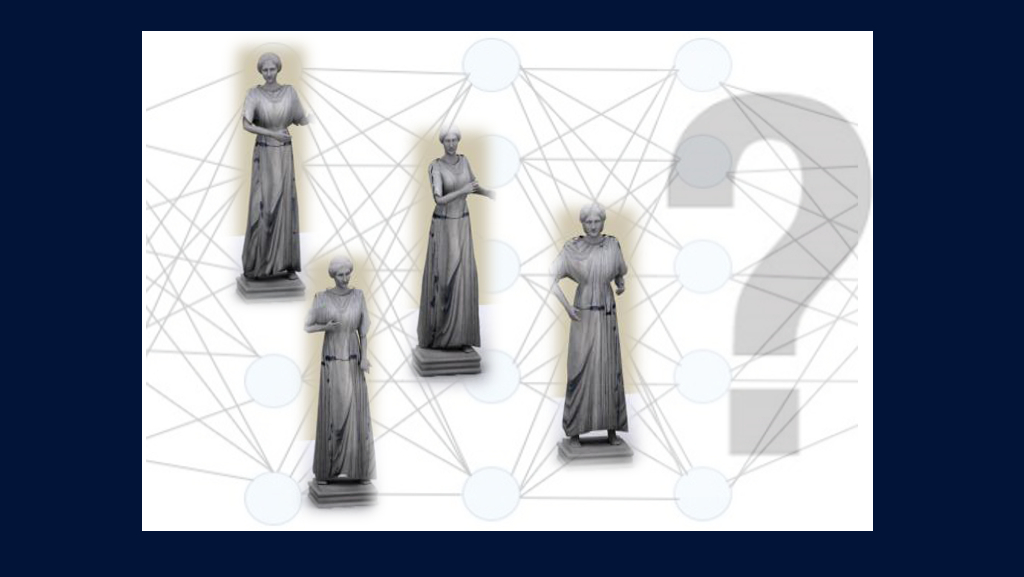 EU project - HORIZON-CL2-HERITAGE
ENIGMA aims at addressing:
Identification, traceability, and provenance research of Cultural goods through the development of the novel concept of a Unique Authenticity Identifier (UAI) via non-destructive methods, digital tools and 3D Digital recording technologies.
Protection, restitution and safeguarding of endangered cultural heritage through Satellite monitoring of heritage sites, by alerting authorities of large-scale site destruction during armed conflicts.
Prevention measures through evidence-based research through contributing to sharing and interlinking existing database and inventories via enhancing common standards, interoperability, and openness; validation through a number of pilot studies.
Raise awareness and build capacity through Outreach, Dissemination, and Communication activities.
Contribution
MIRALab is leading the task 3.2, "3D CG reconstruction from incomplete information"
The objective of the task is to develop a 3D CG reconstruction method that will:
Reconstructs objects and statues which are not accessible or are not able to be digitized by man-made threats
Exploits registered but incomplete information such as text, maps, photos, partial images, or videos.
Make use of an advanced deep learning algorithm that can identify and trace of un-registered CGs by associating them to known properties through smart clustering tools.
Provide realistic reconstructed un-registered 3D CGs.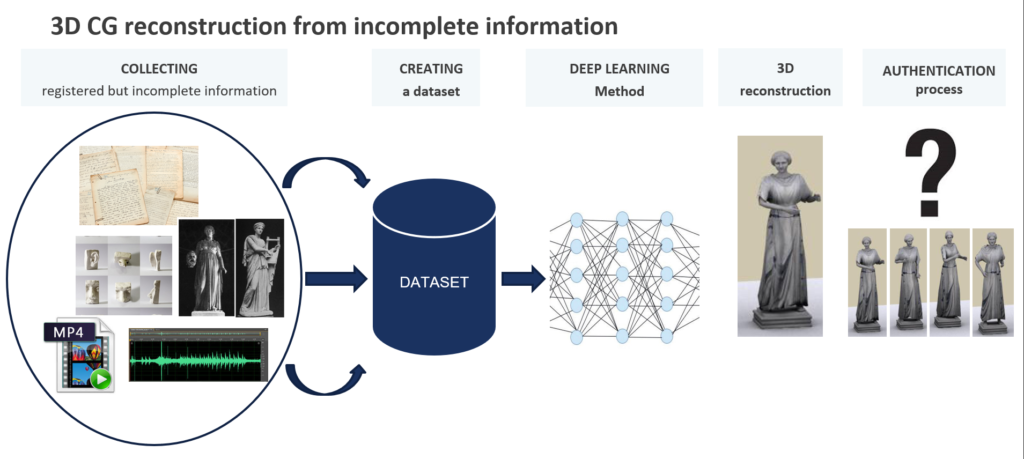 Challenges for developing the 3D CG reconstruction method
Complex problem to solve due to no reference model
Complexity of defining datasets for ML methods from various format of data (registered data)
Clustering algorithms
Reliability problem on the existing dataset.
Partners